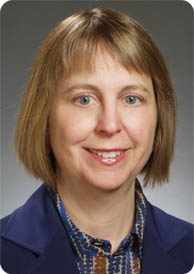 Specialty Areas:
Negligence/Torts
Premises Liability
Products Liability
Medical Malpractice
Hilary Weinert Hershman
Bio
Hilary Hershman has extensive experience representing plaintiffs in personal injury cases, including automotive negligence, premises liability, medical malpractice, products liability, and insurance coverage disputes. She brings to each case her outstanding analytical skills, thoroughness, and responsiveness to the needs of her clients.
Professional Accomplishments
Hilary graduated with distinction from the University of Pennsylvania Law School, where she served as an Editor of the University of Pennsylvania Law Review. After law school, Hilary served as law clerk to the late Judge John J. McNaught in the United States District Court for the District of Massachusetts. Following her clerkship, she practiced with Esdaile, Barrett & Esdaile from 1987 to 1994. She returned to the firm in 2007 after serving as an Assistant Attorney General for the Commonwealth of Massachusetts. Hilary has handled cases before Massachusetts courts, mediators, and arbitrators, has co-authored appellate briefs to the Supreme Judicial Court, and has lectured and written on a number of legal topics and practice issues.
Hilary handles cases ranging from straightforward motor vehicle and premises liability claims to complex litigation. She has been instrumental in obtaining seven-figure recoveries in a number of notable cases, including a $2 million judgment for the family of a college student run over by a tractor-trailer while bicycling; a settlement for a man who suffered a serious infection and related health problems from a diseased parakeet; and a settlement for a construction worker who suffered traumatic brain injury from a slip and fall on ice while entering a job site.
Professional Affiliations And Civic Associations
Massachusetts Bar Association
Women's Bar Association
Massachusetts Academy of Trial Attorneys

Co-Chair, Women's Caucus, 1998-1999
Women's Caucus Board, 1999-2004
Convention Committee, 1999
Education Committee, 1993
Professional Recognition
Order of the Coif, University of Pennsylvania Law School, 1986
P. Pemberton Morris Prize, University of Pennsylvania Law School, 1986
Phi Beta Kappa, Brown University, 1980
Contact Info:
Phone: 617-482-0333
Email: hhershman@ebelaw.com
Licenses:
Commonwealth of Massachusetts, 1986
U.S. District Court, District of Massachusetts, 1987
Education:
University of Pennsylvania Law School, JD cum laude, 1986
Brown University, ScB magna cum laude, 1980
Past Employment:
Assistant Attorney General, Boston, Massachusetts, 2000-2007
Litigation Associate, Steven H. Schafer & Associates, 1995-2000
Litigation Associate, Esdaile, Barrett & Esdaile, 1987-1994