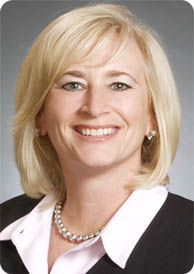 Legal Nurse Consultant
Christine Ringler, RN, BSN, LNCC
Bio
As a graduate of Boston University, with a Bachelor of Science degree in Nursing, Christine Ringler worked as a registered nurse for nearly 10 years in several large teaching hospitals located throughout Massachusetts and Rhode Island. Specializing in the area of pediatric critical care nursing, Christine has cared for acutely ill patients in both the hospital and home care settings, and has diverse clinical experience in the areas of cardiology, cardiac surgery, general surgery, trauma, oncology, renal dialysis, neonatology and adult outpatient cosmetic surgery.

In addition to her nursing degree, Christine has been certified as a Legal Nurse Consultant by the American Legal Nurse Consultant Certification Board and is a member of American Association of Legal Nurse Consultants. Christine has served as a guest speaker for several MCLE seminars pertaining to medical malpractice case evaluation and was previously an adjunct instructor for Northeastern University's Legal Nurse Consultant Certification Program.
Christine came to Esdaile, Barrett & Esdaile with nine years of prior medical-legal experience working as an in-house legal nurse consultant at another prestigious Boston law firm specializing in medical malpractice. Since joining Esdaile Barrett & Esdaile in 2005, Christine has worked closely with our team of attorneys providing comprehensive analysis of the medical malpractice and personal injury cases. She is actively involved in preparing cases for litigation and creating presentations for trial.
Contact Info:
Phone: 617-482-0333
Email: CRingler@ebelaw.com
Licenses:
Registered Nurse, Commonwealth of Massachusetts, 1987-present
Registered Nurse, State of Rhode Island, 1987-1997
Education:
Boston University, BSN, 1987
American Legal Nurse Consultant Certification Board
Certification, 2000
Recertification, 2005, 2010