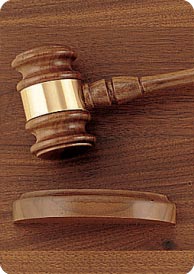 Awards and Recognition
Esdaile, Barrett & Esdaile was ranked as a Tier 1 firm in the areas of Family Law, Medical Malpractice Law-Plaintiffs and Personal Injury Litigation-Plaintiffs in "Best Law Firms 2010" the inaugural listing of law firms by U.S. News Media Group and Best Lawyers.  Attorneys at Esdaile, Barrett & Esdaile have been awarded the highest honors in their profession and have been selected for membership and leadership positions in the most prestigious legal organizations.
Nationally, our attorneys have been recognized through inclusion in such highly esteemed organizations as the American Board of Trial Advocates and American College of Trial Lawyers, an invitation-only organization that limits admission to not more than 1% of all practicing lawyers who meet their other experience and accomplishment credentials. Attorney Mone led the American College as its President from 1999 to 2000. Attorney Jacobs is also a Fellow in the American Academy of Matrimonial Lawyers.
Locally, our attorneys have been the Presidents, Committee Chairs and Members of the Massachusetts Bar Association, the Massachusetts Academy of Trial Attorneys and the Massachusetts Board of Bar Overseers, as well as local and county bar associations. Recently, the Massachusetts Academy of Trial Attorneys presented Michael E. Mone, Jr. with the Courageous Advocacy Award, an award that is not given out on a yearly basis, but is reserved for acknowledgment of truly outstanding work. In 2008, Michael E. Mone and Michael E. Mone, Jr. were awarded the Honorable David A. Rose Civil Rights Award by the Anti-Defamation League, New England Region. In 2006, Charles W. Barrett, Jr., a former President of MATA, was presented with MATA's Lifetime Achievement Award.
Esdaile, Barrett & Esdaile's attorneys have been acknowledged by publications including LawDragon, Lawyer's Weekly, Martindale-Hubbell Law Directory, SuperLawyers and The Best Lawyers in America, many times on the basis of reviews from their peers in the legal community.
Recognition of our attorneys:
American Board of Trial Advocates

C. William Barrett
James N. Esdaile, Jr.
Michael E. Mone



The Best Lawyers in America:

Charles W. Barrett, Jr.
James N. Esdaile, Jr.
Norman I. Jacobs
Patricia L. Kelly
Michael E. Mone



Rated as AV® Preeminent™ as a result of Martindale Hubbell peer-review:

Charles W. Barrett, Jr.
C. William Barrett
James N. Esdaile, Jr.
Shaun Spencer Forsyth
Norman I. Jacobs
Patricia L. Kelly
Rhonda Traver Maloney
Michael E. Mone
Michael E. Mone, Jr.



Selected for inclusion in Super Lawyers magazine:

Charles W. Barrett, Jr.
C. William Barrett
James N. Esdaile, Jr.
Shaun Spencer Forsyth
Norman I. Jacobs
Patricia L. Kelly
Joseph P. McGinn
Michael E. Mone
Michael E. Mone, Jr.
Catherine A. Ryan